Discover more from Zoom
Zoom delivers a diversity of current affairs & technology stories by email. NewsNeat is a weekend read, Zoom Tech Insights & Special Articles are delivered anytime.
💼 NewsNeat Read #13
Un-Secret Services, U.S. versus Russia, Power of Social Campaigns
Good Weekend! Here's an interesting quote from reporter Sara Fisher at Axios:
Should we be giving them (our readers) something that they might not necessarily want to consume but we think is good for them to consume, should we be giving them something that we know that they want to consume but might not be the best thing for them to be an informed citizen?
As a reader of the news how do you feel about the news you digest? Do you have a balance? Do you feel like the stories are the same-old, same-old rhetoric? Do you feel like you are a fully informed citizen? Let me know hi@zoom.sx
---
Military Secret Service & Intelligence Staff Addresses Found Using Free Fitness GPS App
Fascinating article that reveals the not so secret activities of 'Secret Service" personnel worldwide. See below a number of tracks of identified military personal around the U.S. Fort Meade Army Base & National Security Agency headquarters.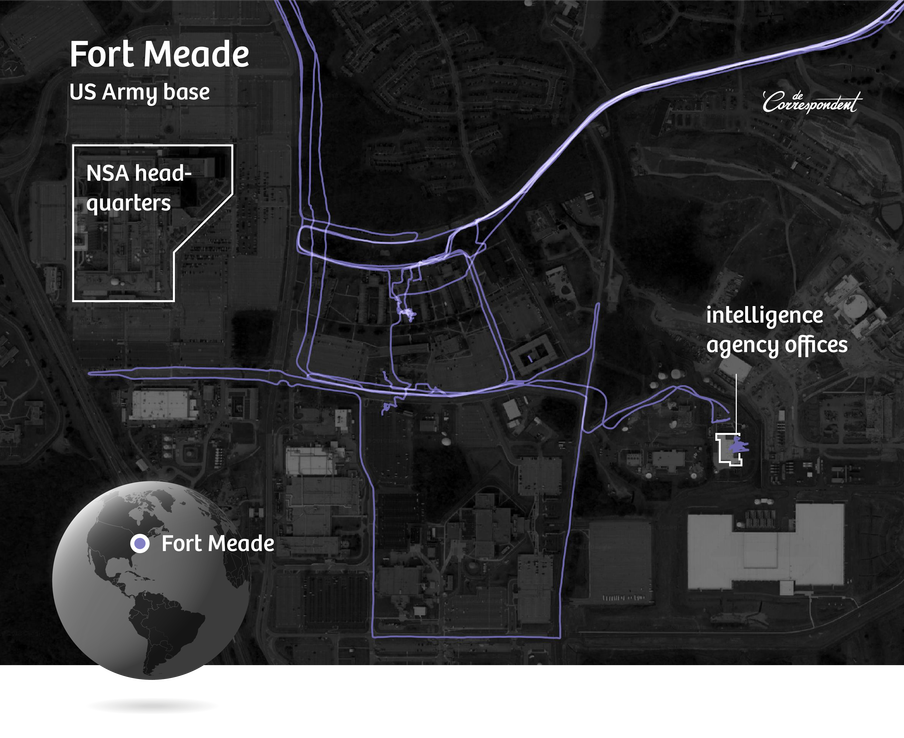 Using fitness watches such as Garmin, Polar & Fitbit and their associated partner website platforms such as Strava, Connect & MyFitness Pal this team of journalists was able to positive identity many secret service, military and top secret staff.
On paper, the NSA is America's most secretive agency, nicknamed No Such Agency. But at its Fort Meade complex in Maryland, we strike informational gold. We identify multiple people and their home addresses, including:

a USCYBERCOM  officer, responsible for planning cyberspace operations;

a Belgian military officer, apparently visiting the US, whose tasks include securing the Belgian army's online networks. We also see him working out at a Secret Service training center;

several foreign military personnel from Norway and New Zealand;

a security coordinator for the US Navy;

the head of medical planning and logistics for the US Air Force;

and an interpreter.
In total the journalists exposed 6,460 users.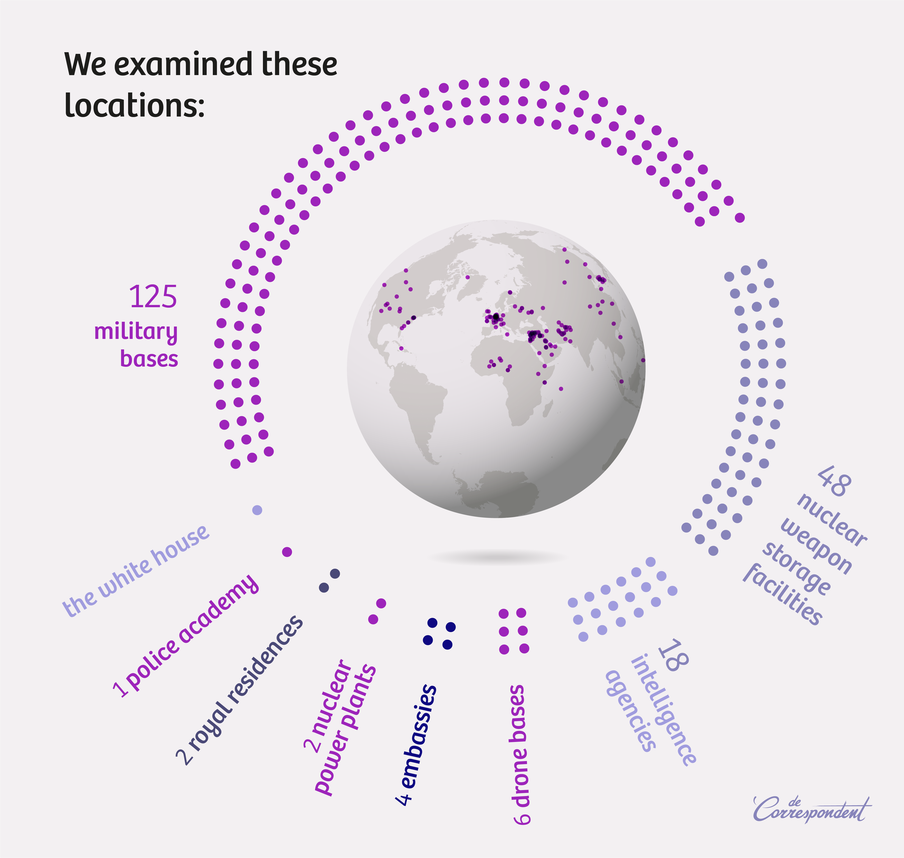 They only agency they could track? Check in the article here to find your favourite spot or just log-in to your Strava account.
---
U.S. Government Goes After Suspected Russian Cyber Warfare Team
A U.S federal grand jury has made up it's mind about who is responsible for the co-ordinated cyber attack on the U.S during the last election that Trump came out the winner. The U.S. federal grand jury has indicted 12 Russian military officers working for the Russian intelligence directorate — known as the GRU — for running an active cyber operation in 2016 to steal and disseminate information with the intent to interfere in the U.S. election. Here they are: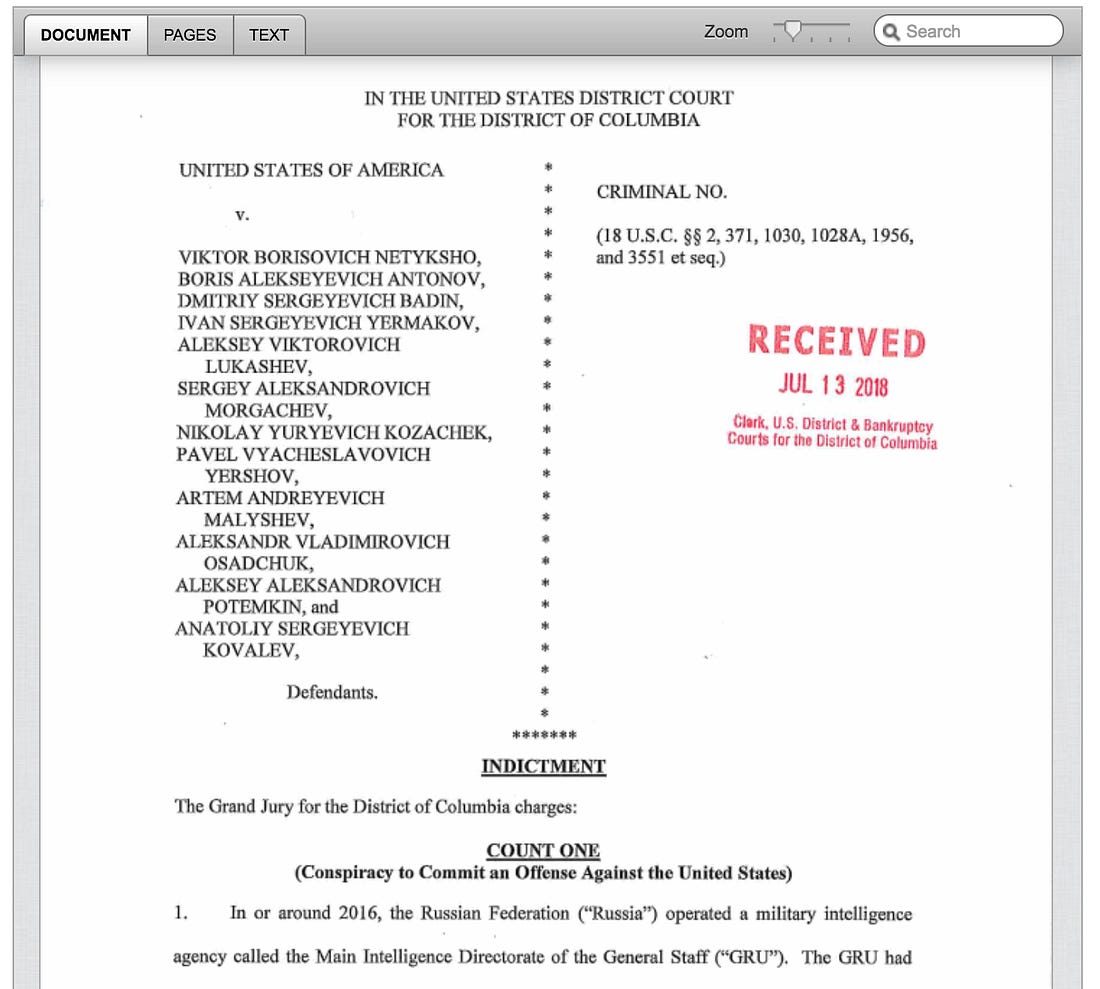 Note: these are the first charges from the Mueller probe that directly accuse the Russian government of meddling in the 2016 election, and come just days before President Trump is set to have a one-on-one with Russian President Vladimir Putin. These indictments are unlikely to ever put Russians in U.S. prisons, but they will up the political pressure and could mean frozen assets for those with money overseas.
---
In Brief:
In Japan, floods have killed 179 people and forced millions to evacuate. Flooding and landslides caused by extreme rainfall have forced 8 million people to evacuate their homes. Tens of thousands of homes are without electricity, and hundreds of thousands of homes are without clean water. About half the country – the southern and western portion – has been affected. Japan is about the size of California; its population is three times that of California.
The U.S. government reunited about half of the 102 children under age 5 who'd been separated from their parents at the border this year. A judge set a July 26 deadline for the remainder of the more than 2,000 children to be reunited with their families. (The government missed its first deadline, Tuesday of this week, for the reunification of all children under 5.)
In Haiti, violent protests erupted over a government decision to increase fuel prices; the prime minister has now postponed the changes. Airlines cancelled all flights from the United States to the country as a result of the violence in the capital city.
Former Pakistani Prime Minister Nawaz Sharif was convicted of financial corruption and sentenced to 10 years in prison.
In Thailand, 12 boys and their soccer coach were rescued after being trapped in a cave for 17 days. They had hiked into the cave voluntarily but were trapped by flooding caused by monsoon rains.
The Tour de France started this week and runs through July 29.
Croatia will face France in the World Cup final on Sunday (tomorrow). Belgium and England will compete for third place.
---
New Generation of Social Media Politics
A new era of young politicians who are using social media to successfully drive engagement – both online and at the polls are tipping the balance of power in the U.S. election.
Meet Alexandria Ocasio-Cortez: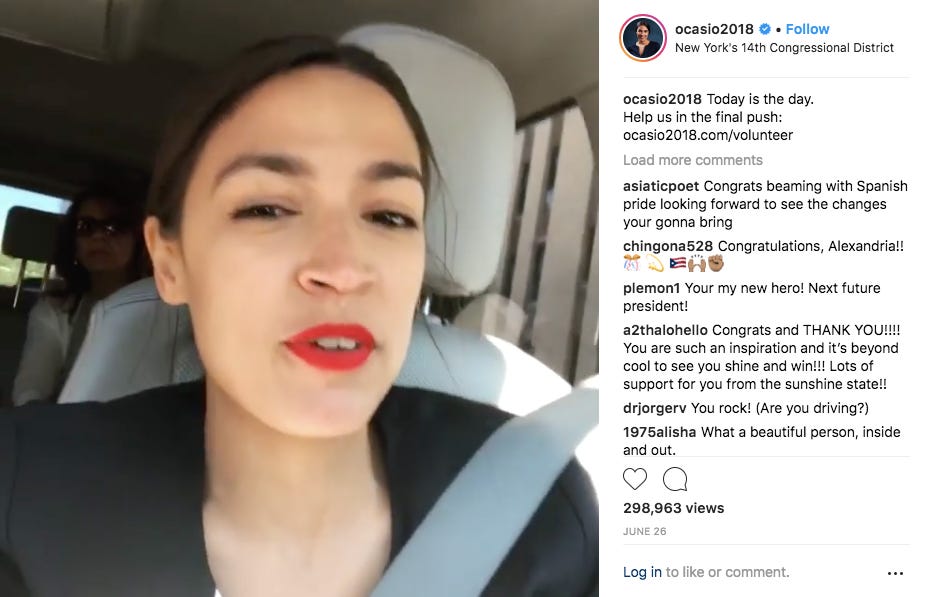 This hip, young, Latino woman beat Joseph Crowley in the democratic primary in New York's 14th District. She didn't have any coverage in traditional news outlets and after her win the mainstream media were asking, who is she?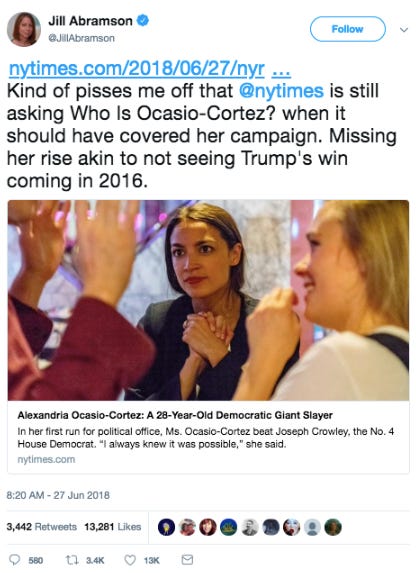 Many believed Crowley, the Democratic Caucus Chair, was a shoo-in for the spot. Even after Ocasio-Cortez declared her candidacy, she was overlooked by most traditional news outlets and rarely mentioned by name. So, how did she gain engagement in media and rise to popularity?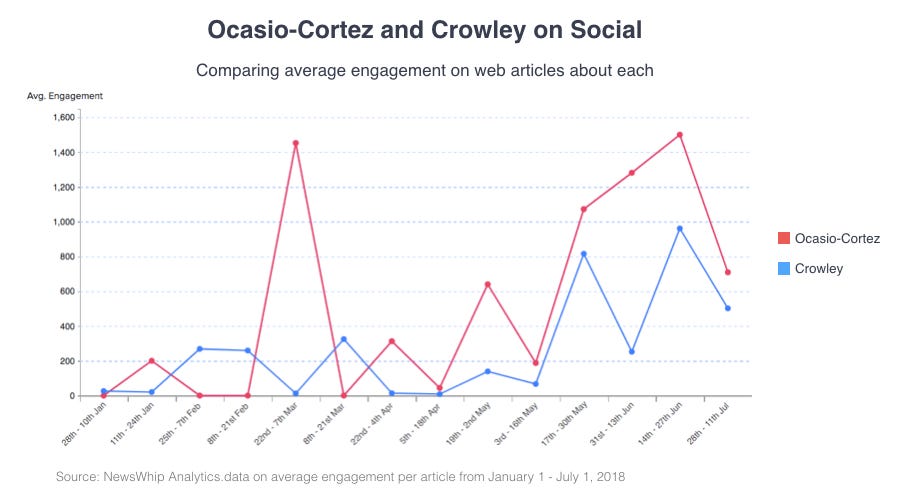 This graphs shows that Alexandria Ocasio-Cortez outranked her competitor on social. The win also reveals the real power of social media to influence large groups of people into action. Might social media be the tipping-point again for the next elections worldwide?