Discover more from Zoom
Zoom delivers a diversity of current affairs & technology stories by email. NewsNeat is a weekend read, Zoom Tech Insights & Special Articles are delivered anytime.
💼 NewsNeat Weekend Read #8
Biggest Media Companies, Summit is on, Fact Check Update, Snooping Tech,
This newsletter will evolve as we do, so please feel free to reach out to hi@zoom.sx with stories you found interesting, insights and tips. Forward this email to friends, colleagues, neighbors and anyone else who might be interested. Ed- Kingi.
---
Largest U.S. Media Companies
Recode magazine prepared a diagram that organises distributors, content companies and internet video companies by market capitalisation and their main lines of business.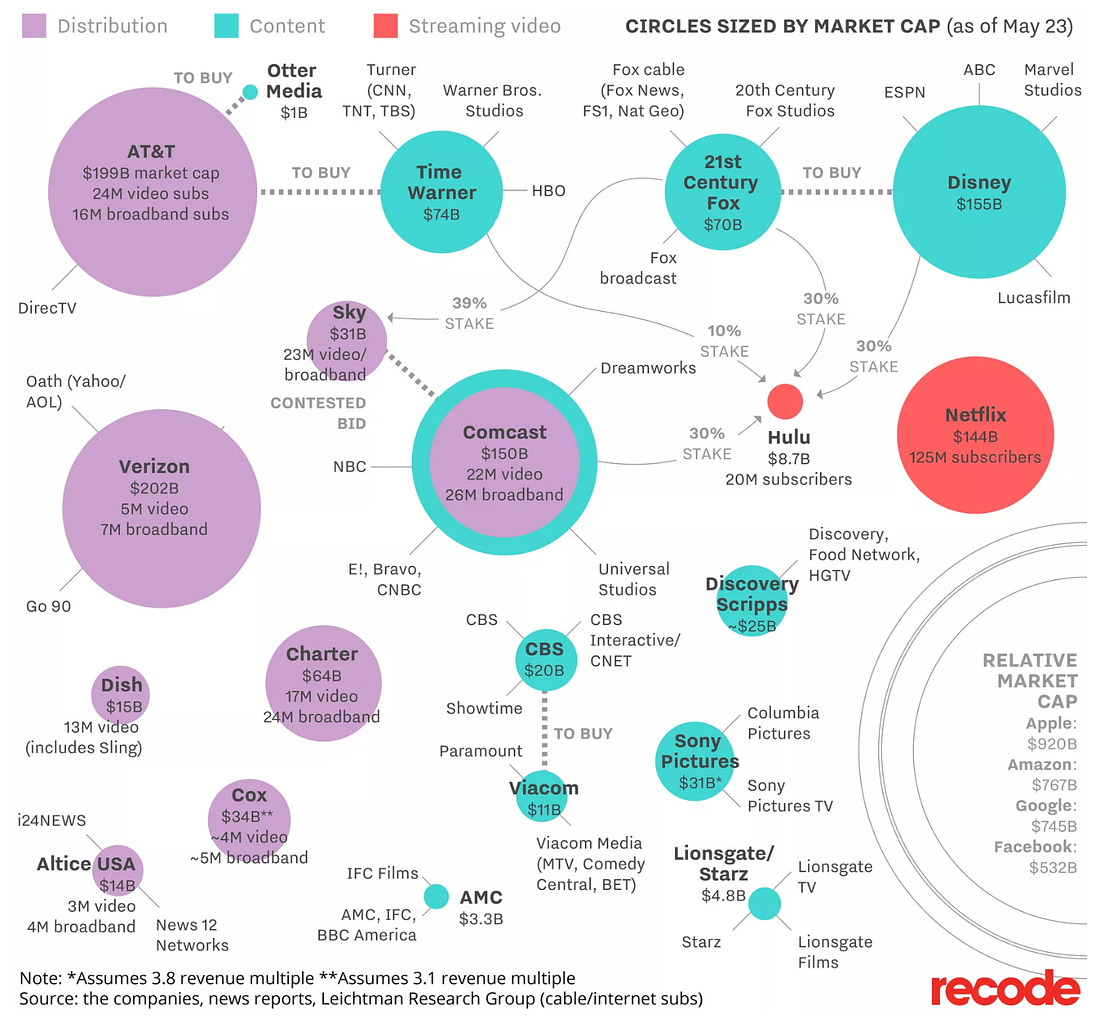 Wonder what this chart would have looked like before the internet.
---
Summit is on!
I've been watching this unfold closely, President Trump has announced that his summit with North Korea's Kim Jong-un will take place as originally scheduled, on June 12 in Singapore.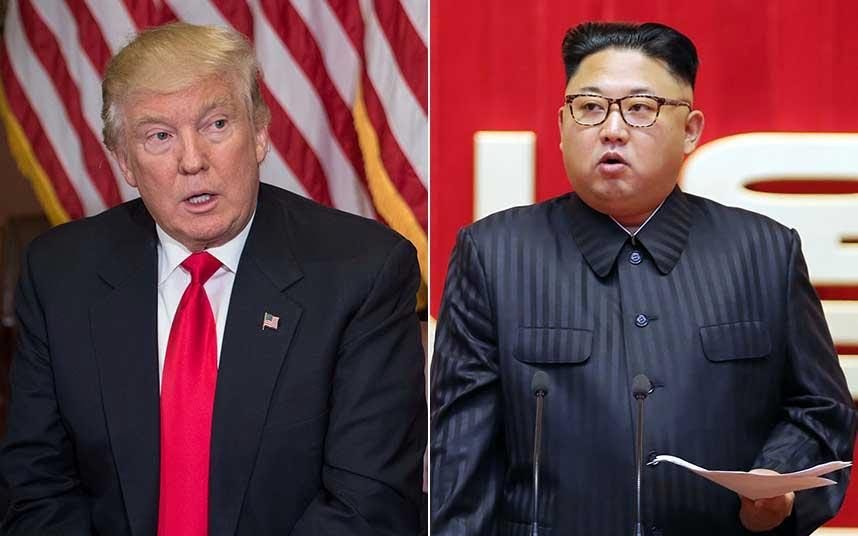 The announcement follows a meeting with North Korean official Kim Yong-chol, who delivered a letter from Kim written in response to Trump's decision to call off the summit last week.
The on again, off again summit
March 8: South Korean officials arrive at the White House and tell Trump that Kim would like to meet. Trump immediately accepts.

May 10: Trump tweets that the summit "will take place in Singapore on June 12th."

May 15: North Korea threatens to cancel the summit, citing joint U.S.-South Korea military exercises and statements from National Security Adviser John Bolton.

May 23: North Korea makes a nuclear threat, calls Vice President Pence a "political dummy," and again threatens to cancel the summit.

May 24: Trump abruptly cancels the summit, but says he hopes he and Kim can meet in future. North Korea responds, saying the talks must take place.

June 1: Trump says the summit is back on.
(Ed: I expect this will be off again soon).
---
Twitter + Trump = Bull$h!t
The rise of Twitter and sheer volume of Trump's misstatements can be tiring. Glenn Kessler leads the three-member Washington Post fact-checking unit. They put together a database tracking President Trump's misstatements, which made news itself last month when it documented more than 3,000 of Trump's false or misleading statements since he took office. As of the latest update Friday morning, it's 3,251. Kessler estimates that, at this pace — 6.5 a day, more than 200 a month — the misstatements could hit 10,000 by January 20, 2021.
---
In brief:
Illegal Immigrant Honoured in France
In Paris, a man who was in the country as an undocumented migrant climbed four floors up the exterior of a building to save a child who was hanging from a balcony. The French president gave the man a medal for bravery and fast-tracked his path to French citizenship.
Immigrant Protests in Germany
5,000 supporters of a German nationalist party marched through Berlin to protest Chancellor Merkel's pro-immigration policies - especially her open door policy towards refugees. This anti-immigration, anti-EU, anti-Muslim party has been gaining support for years and is now the third largest in Germany's coalition gov. But not everyone's into it. 25,000 counter-protesters showed up. The migrant crisis has many countries in Europe doubling down on nationalism and far-right politics in recent years.
NBA Finals
In basketball, The Cleveland Cavaliers will face the Golden State Warriors in the NBA Finals. It's the fourth straight year the two teams have met in the championship series.
80 Women Against Harvey Weinstein
Film producer Harvey Weinstein has been arrested in New York and charged with rape and sexual abuse. The charges stem from two separate alleged incidents in 2004 and 2013. Eighty women have said he harassed, assaulted or raped them.
U.S. Imposes Fees on Imported Metals
The United States will impose new fees on steel and aluminium imported from Canada, Mexico and the European Union; similar changes went into effect earlier this year for other countries, but America's closest allies were temporarily excluded. The basis for the tariffs is that the government prefers local metal production so that its supplies aren't cut off in case of war. Canada is the largest supplier of both metals to the U.S.
Technology that Snoops
That's the job Alexa was designed for, says Nicholas Lezard for the Guardian. Scary stuff.
---
Useful Stats:
Teens Avoid Facebook
Facebook used to dominate social media use among teens. No More. YouTube, Snapchat and Instagram triumph, says the Pew Research Center.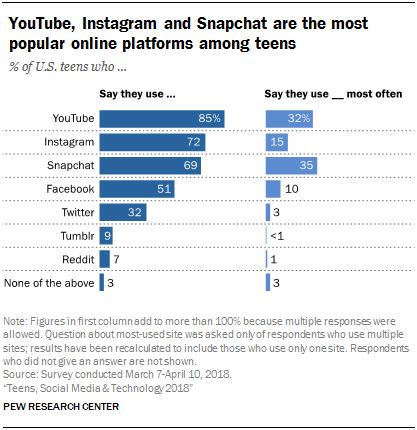 ---
How is the earths health?
According to VOX, not that healthy. China's CO2 production is off the charts and the big economies aren't moving to renewables fast enough. Two charts say it all: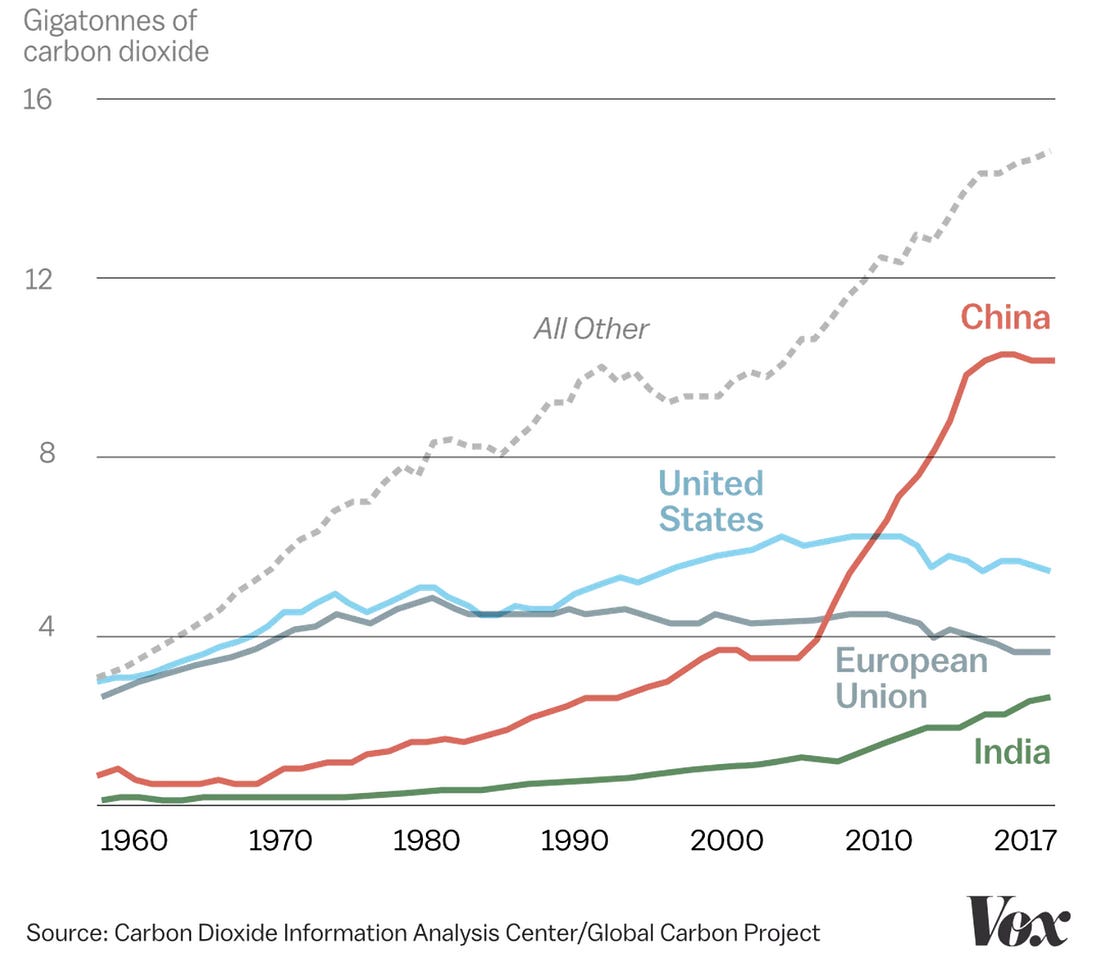 Global Energy Consumption chart below shows a low consumption of renewables, 1.9%.